Next Generation Sequencing (NGS) using Illumina HiSeq4000, NextSeq500, HiSeq2500, MiSeq
From a few months, we have added new NGS equipments in our lab : HiSeq4000 and NextSeq500, Illumina. These equipments allow us to offer you three sequencing modes: the ultra high, the high and the medium throughput sequencing modes. Whatever the method chosen, any types of libraries are susceptible to be sequenced on the HiSeq: Exomes, small RNA, total RNA, mRNA, MethylSeq, ChipSeq, amplicons, genomes, RAD… We are certified for sequencing on Illumina NGS equipments.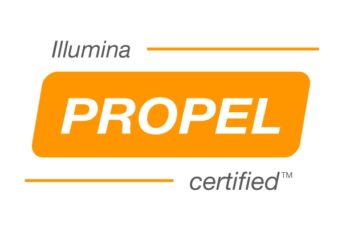 The Sequencing Analysis Viewer tool (Illumina) allows the visualization of the sequencing quality parameters during a run or at the end of a run on HiSeq, NextSeq or MiMeq.
A 1: flow cell chart displays color-coded quality metrics per tile for the entire flow cell (8 lanes in this picture); 2: Cycle plot displays plots that allows to follow the progression of quality metrics during a run, each base is color-coded; 3: QScore distribution: allows to visualize the number of reads by quality score. The quality score is cumulative for current cycle and previous cycles and only reads that pass the quality filter are included; 4: Lane plot: the data by lane pane displays plots that allows to view quality metrics per lane; 5: QScore Heatmap : displays plots that allows to view the QScore by cycle. B Imaging tab: displays in detail a section of a flow cell. Various quality parameters can be analyzed (density of clusters pass clusters, error rate (determined by alignment with PhiX)…).